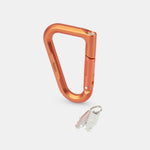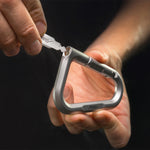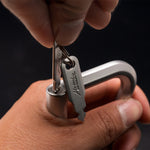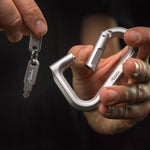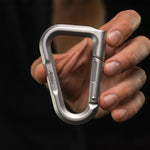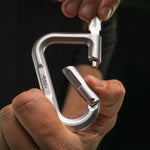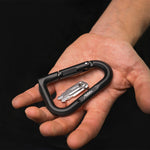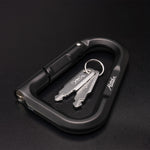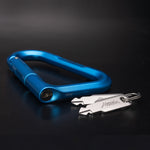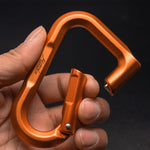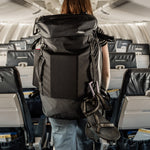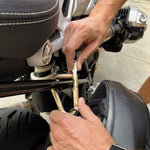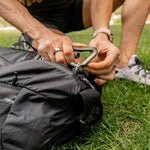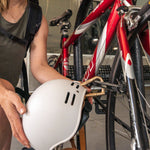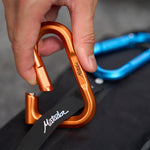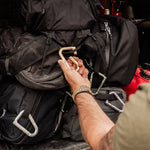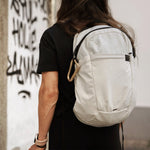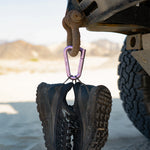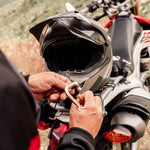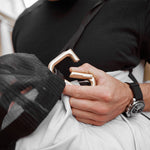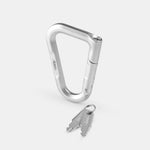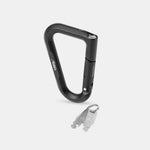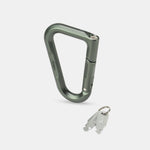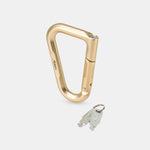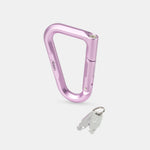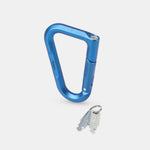 BetaLock™
Regular Price

$30.00 USD

Sale Price

$30.00 USD

Regular Price

Unit Price

per
The BetaLock™ is an aircraft-grade aluminum carabiner that can be locked with a key to deter theft. Use it to instantly connect, identify, or secure your gear. TSA approved.

Best For: Quickly attaching, locking, or identifying items
Quick carabiner function when unlocked
Deadbolt locking gate deters theft (patent pending)
WHY WE BUILT THE BETALOCK™
Carabiners and locks are both crucial pieces in our travel kit, but carrying a lock is a drag. Locks are cumbersome, slow to use, uninspired, and often get left behind as a result. The BetaLock™ was designed to address exactly that.
It works perfectly as a rugged EDC carabiner and transitions seamlessly into a theft-deterring lock at the turn of a key. It's lightweight and multi-use so there's no reason to leave it behind. The most effective lock is the one you have on-hand when you need it.
- Carabiner format with easy-to-use spring gate
- Locking and non-locking capability
- Forged from light and durable aircraft grade aluminum
- Deadbolt style locking gate prevents grab-and-go theft
- 2 keys included
- TSA compliant
Weight: 1.94oz (55g)
Dimensions: 3.7 H x 2.5 W x 0.47 D in (9.3H x 6.3W x 1.1D cm)

Materials
- Forged 6061 aluminum body and gate
- 316 stainless steel, 304 stainless steel, plated zinc lock components
- Anodized finish
Do not use for climbing or suspending heavy or dangerous loads.The BetaLock™ is not intended for use as a load bearing device.

What does TSA approved mean?
TSA requires that all locks can be accessed with coded TSA keys that enable luggage to be searched if necessary. If non-TSA compliant locks are used, the locks and/or baggage may become damaged to afford access. The BetaLock™ conforms to TSA key requirements and can be unlocked by TSA if needed.
What level of anti-theft protection does the BetaLock™ offer?
The BetaLock™ is engineered to provide a theft deterrent level of security. Deterrent level of security is appropriate for short lapses in supervision and to prevent grab and go theft, pick pocketing, and tampering.
When choosing a lock, it is important to know what level of security you need for various applications. The BetaLock™ is designed for passive protection and deters against common grab and go theft that occurs frequently when traveling. Deterrent level of security is appropriate when carrying baggage or wearing a backpack in urban areas, or where your belongings are out of sight during quick stops.
Can separate BetaLock™ carabiners be opened with one key?
The BetaLock™ is a universal lock. The keys will work across any BetaLock™, allowing users to have multiple locks that can be opened with one key. The most effective theft deterrent locks are ones that are readily available and used with frequency.
What locking mechanism is used in the BetaLock™?
The BetaLock™ has a deadbolt style closure. When locked, the key actuates a bolt that interlocks with the gate. Deadbolt closures like the one in the BetaLock™ can only be moved with a key, and cannot be jimmied or opened with a knife or credit card.
Does the BetaLock™ provide any insurance for stolen items?
The BetaLock™ does not provide any insurance for stolen or lost items, injury, or death, regardless of whether the lock or carabiner fails due to error in use, manufacturing, tampering, damage, or any other methodology. The BetaLock™ does have a warranty that applies to the BetaLock™ only, please contact customer service for warranty support.
Does the BetaLock™ have a weight rating?
The BetaLock™ does not have a weight rating because it is not intended, designed, or safe to use as a weight bearing device. The BetaLock™ is not intended for climbing.
Does the BetaLock™ work as a clip when not locked?
Yes, the BetaLock™ functions like a spring gate clip when not locked. Fast and efficient, the BetaLock™ lets you attach or identify things when unlocked. When needed, lock with the key for added security.
Does the BetaLock™ come with a cable for locking multiple things or hard to reach places?
The BetaLock™ Accessory Cable is not included with the BetaLock™. We recommend pairing the BetaLock™ with a BetaLock™ Accessory Cable if you would like to lock multiple zippers on your bag, multiple items together, or secure hard to reach places and small access points. You can add the Accessory Cable here.
Versatile
Quickly and easily attach items together when used unlocked.
Lockable
Use the included keys to lock the TSA compliant deadbolt and deter grab-and-go theft.
Identifiable
Available in multiple colors—use to identify and personalize your equipment.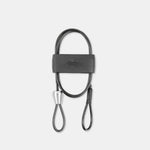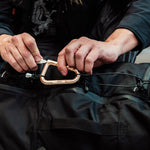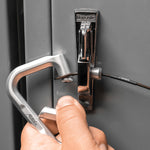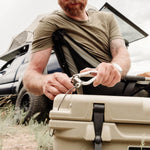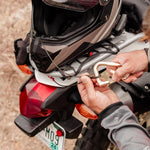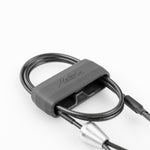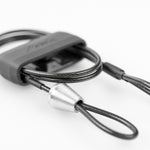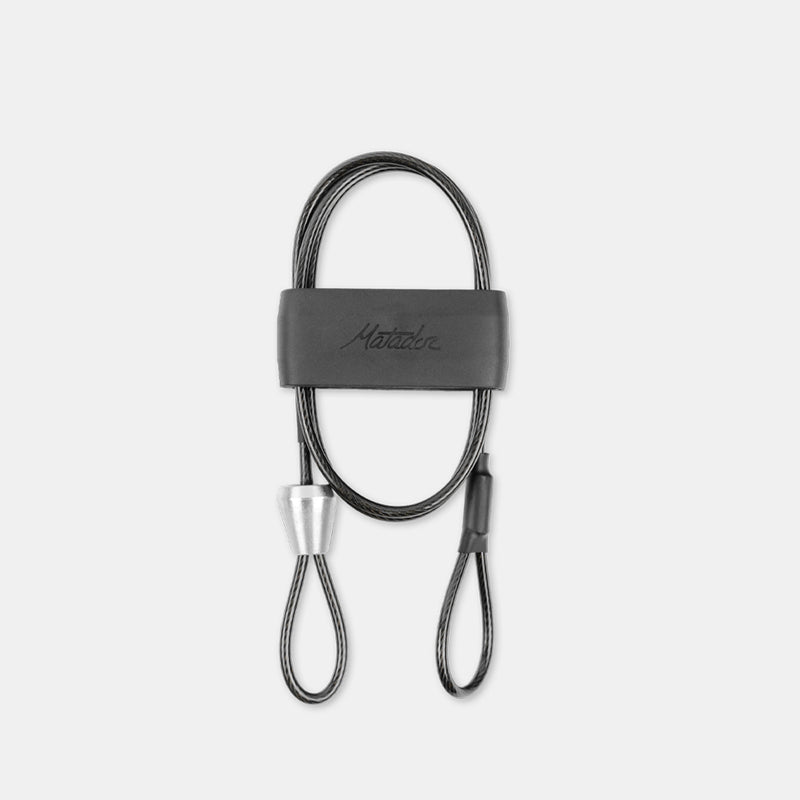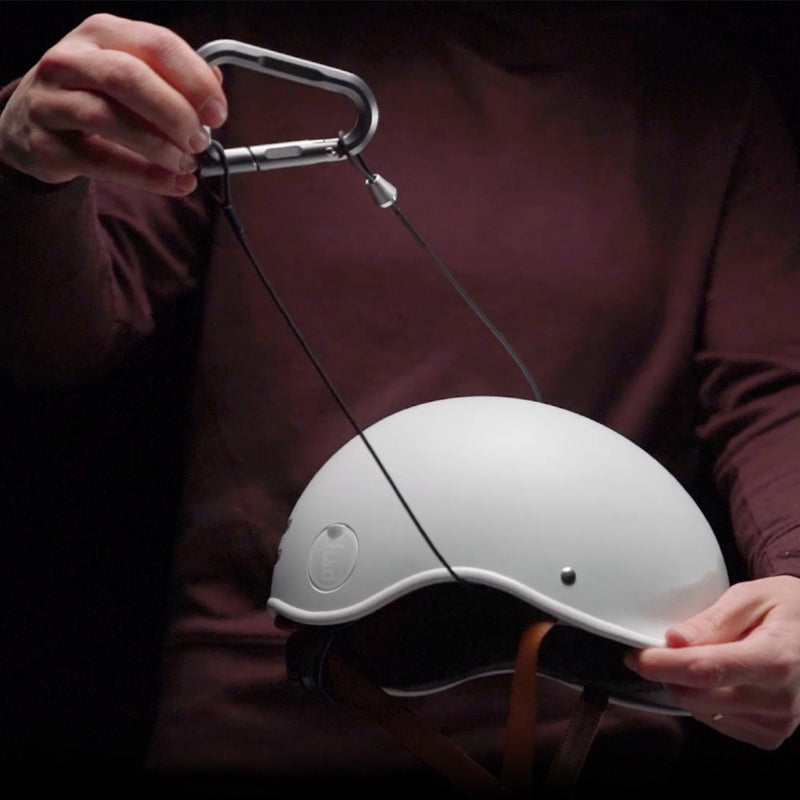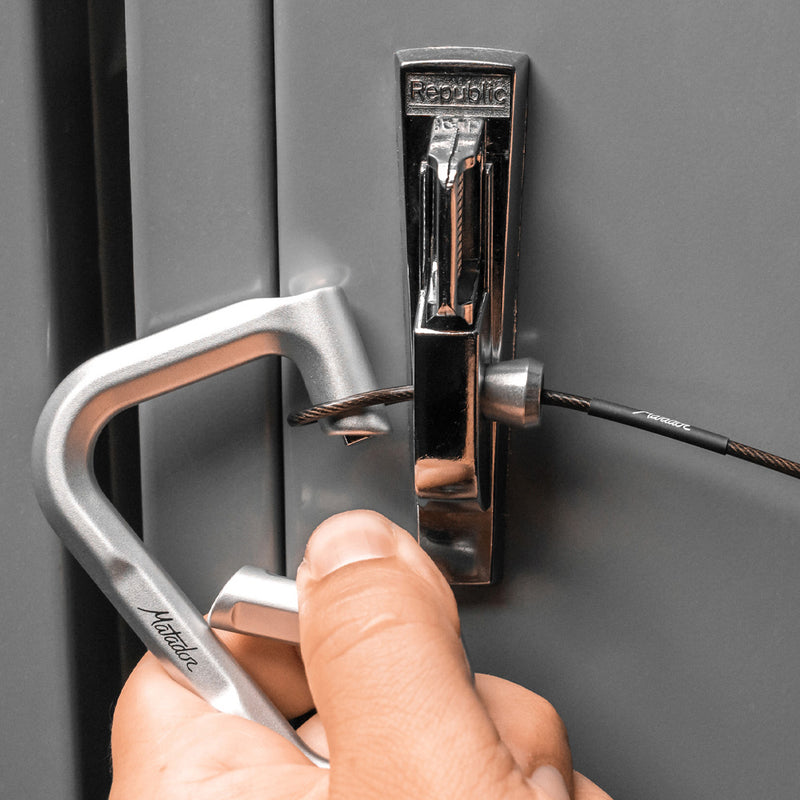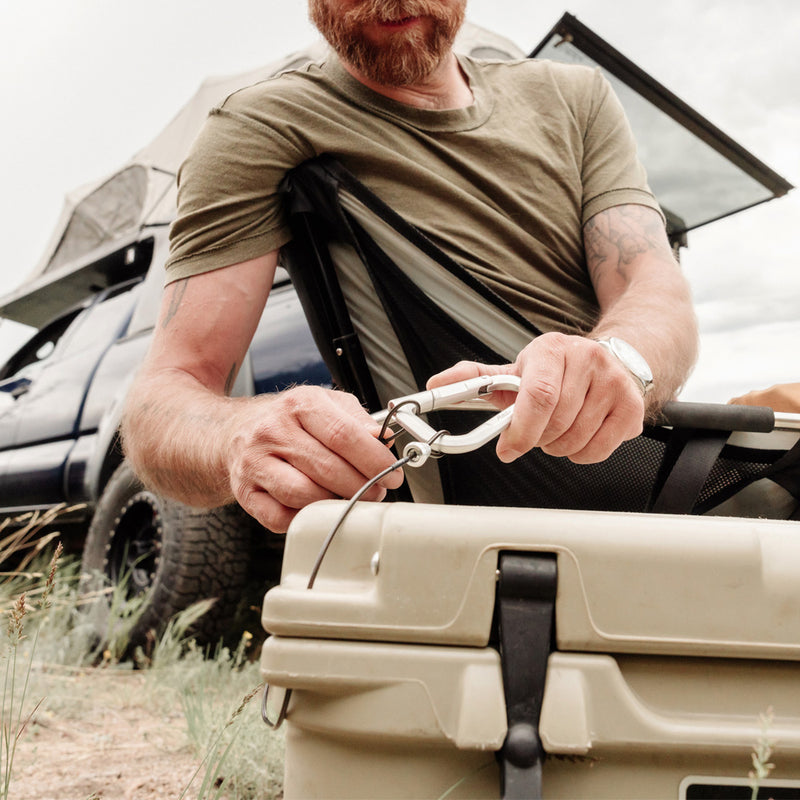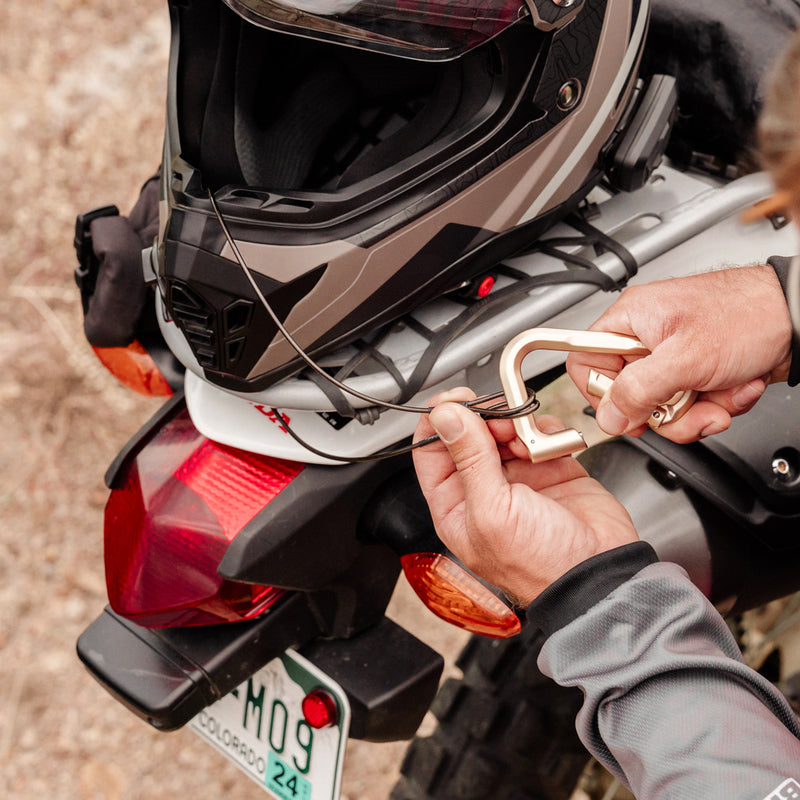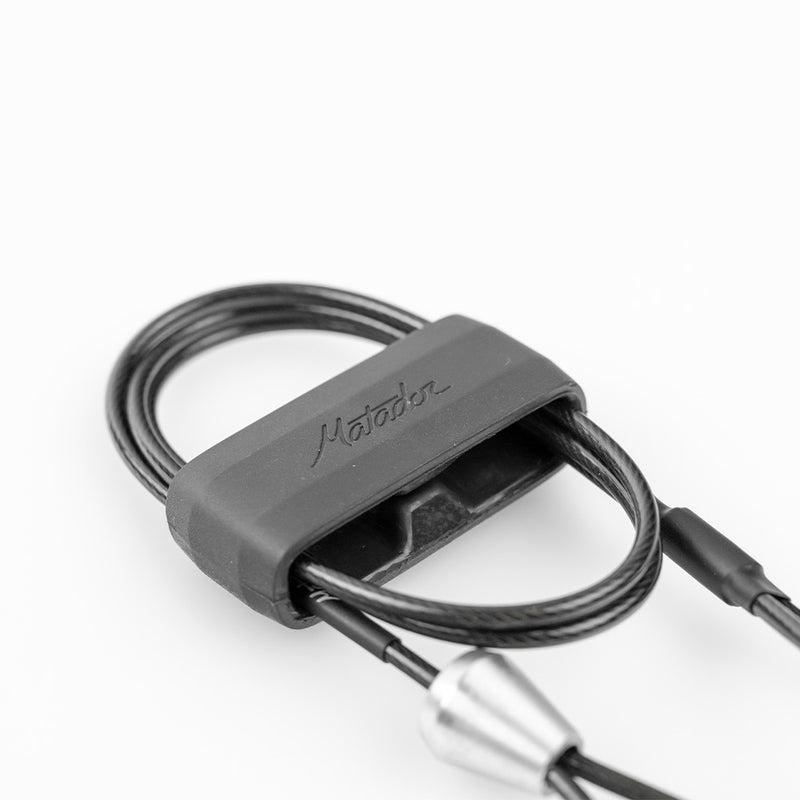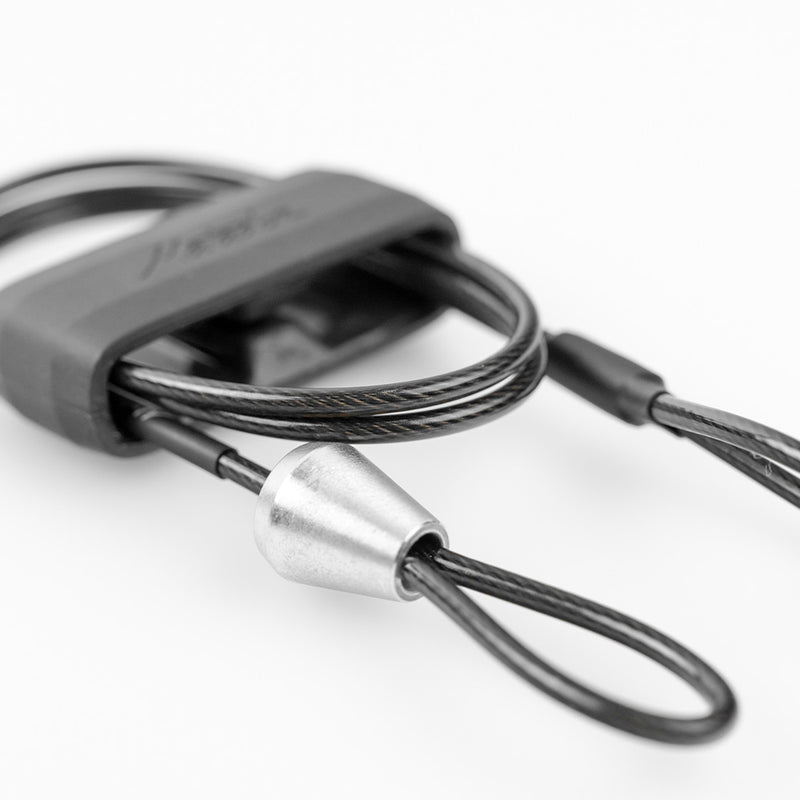 Regular Price

$10.00 USD

Sale Price

$10.00 USD

Regular Price

Unit Price

per
Best For: Extending the versatility of your travel lock
Locking nut for small holes
Secure multiple items or large items like helmets or jackets